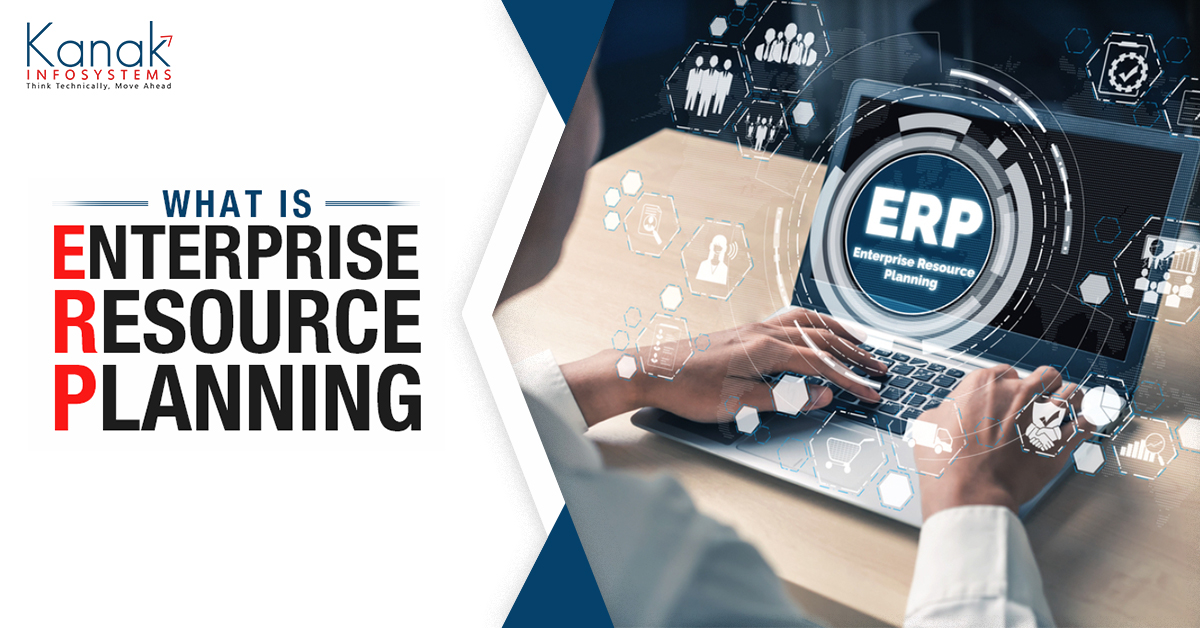 How to Use the Best SEO Tools for Higher Search Engine Rankings?
Search Engine Optimization (SEO) is a technique that employs numerous factors to help your website achieve higher rankings in search engines. It's an integral part of evolving Internet Marketing or Search Engine Marketing strategies that help boost your website so it may offer you more business, qualified leads, and therefore optimum growth. Nowadays each human should be highly qualified to be a professional worker, and if you want to find a job, you should continuously improve your skills.
Even the little business owner that promotes their business online nowadays understands how vital SEO is to their success. Unfortunately, while they recognize the value of SEO and the benefits it provides, many are unsure of how to implement a successful SEO plan and which tools to employ.
From doing keyword research to manual outreach link building for your site, there are several tools available for various purposes at various price ranges. Even the most seasoned SEO professionals may find it challenging to determine the finest SEO tools to employ.
SEO Tools to Improve Your Digital Marketing
Over time, there are several tools for the SEO industry, and we've learned that these SEO tools are utilized more than simply increasing website ranking. The majority of people use these SEO tools for analytics and data collection.
With SEO Tools, your digital marketing efforts won't get wasted. Search Engine Optimization (SEO) is just a fundamental approach for getting more customers through online platforms. You need to strategize your digital marketing by considering the best SEO tools while grabbing its best offer at a reasonable price to make it more effective. "Whether you're launching a podcast and want to share it or are writing industry-relevant blog articles, using the right SEO tools will help achieve a lot."
SEO tools are beneficial for improving the business development process. Moreover, the best SEO tools help the developers to enhance the web content quality efficiently and effectively. Many SEO statistics show that the right strategy can help boost sales, boost brand awareness, and help you get more conversions. As a result, business growth can be emphasized within a short period.
Best SEO Tools to Elevate the Business
Here, we've listed some of the best tools for SEO that experts are using in 2021 to help them create great content loved by both audiences and search engines
(1.) Ahrefs
Ahrefs is one of the best SEO tools used for the Research and Analysis of web content, it helps to enhance the SEO ranking, and most online marketers prefer it for this reason.
Moreover, it provides the related keyword ideas and user's keyword research volume that help to overcome the business difficulty level. Besides this, you can avail the backlink analysis tool at a reasonable price and can be used in a small business organization.
Ahrefs is one of the popularly known tools for SEO used by the Digital Marketing and SEO industry. The purpose of this tool is to link profile analysis. With its help, you can assemble all crucial information about backlinks, and, at the same time, you can measure the parameters of the website and the quality of links.
(1.1)

 What are the Key Functions of Ahrefs?

If you're looking for a robust and complex platform, which covers several areas of SEO research and analysis - including backlink profiles, keyword suggestions, site analysis, and content exploration - then Ahrefs is one of the top SEO tools that's worth considering.




Be wary of Ahrefs; it could cost you much money. Also, unlike many SEO tools that offer a free or premium version, you must pay to use this one. Of course, you can always use the program's free version, even if it has the paid one.

With the trial version, you can have access to the top 100 backlinks to your URL. A 7-day trial will cost you $7 straight, after which regular plans start at $99 per month.

➤ A dedicated section website Explorer allows users to explore organic traffic via monitoring keywords for which the competitors are being displayed.

➤ With the help of Ahrefs, you can check what websites are linking to sites from a particular industry.

➤ DR or URL Rating indicators expressed on a point scale allow checking URL that's one of the Google ranking factors and domain linking profile.

➤ Ahrefs is mainly used for website exploration and checking backlinks.

➤ The tool utilizes an index of live links for offering SEO data. The suite contains SEO Report, Domain Comparison, Site Explorer, Backlinks Report, and Batch Analysis.

It is also beneficial to find out sites that have been disciplined in the past. You can examine the new backlinks that you have gained a day before or even after 60 days. Anchor text density, broken or lost links, exporting link data for a Google Penguin audit are few additional areas where Ahrefs proves to be exceedingly valuable.
(1.2)

 Unique Features of Ahrefs

Ahrefs is a subscription-based platform for the backlink, content, and general SEO analysis. It tracks and gives information about organic search results, content, backlinks, and so on.




Ahrefs was one of the best SEO tools and popularly known for backlink analysis tools. Many years ago, Ahrefs was 100% centered around links.

Today, Ahrefs has a massive amount of insights containing:
Keyword Research Features
Rank Tracking
Keyword Competitor Analysis
Ahrefs' comprehensive dashboard is well-known for businesses and agencies with ongoing in-depth SEO needs. It features several trackers and charts that give you an overview of your website's performance across the web, from individual page backlinks, SERP ranking, referrals, and even social media shares.
Ahrefs should be one of your marketing tools in 2021 if SEO is a key element of your online marketing plan and you have the budget to support it.
(2.) SEMrush
Building your SEO toolkit is usually determined by two things: your goals and your budget. As a result, test-driving platforms and tools is an excellent method to figure out which platforms have the features you need and how much money you'll have to spend on tools to get them.
Several platforms offer free trials, but they can be very restrictive. SEMrush markets are the compact marketing toolkit for digital marketing professionals. Its dashboard can be intimidating for the average small business owner who isn't familiar with SEO jargon.
Still, it's a powerful tool for individuals in high-profit industries and larger companies and agencies that track data for several divisions or entities.
SEMrush provides over 20 methods for researching your competitors- from keyword suggestions, backlink reports, PPC recommendations, content performance, and more.
It's also excellent at ad strategy analysis, which comes in very handy if you're trying to create superior Google Ads. SEMrush does have a premium model.
However, it only has a limited trial period. It will ask you to subscribe after a few clicks and register to one of their plans, which starts at a $99.95 subscription per month.
(2.1) How to Use SEMrush for Keyword Research?
Keywords are the terms that users write on search engines to search for information. Keyword research displays where search traffic is coming from, but the keyword is not only regarding SEO.
It holds a substantial amount of significance in digital marketing. Proper keyword research helps you in:
Reaching out to your audience and understanding them
Searching new and relevant topics that you can cover in detail
Getting qualified leads
Building brand awareness
Increasing sales
Enhancing ad campaigns and then getting impressions and clicks
You should conduct keyword research on a daily basis if you want to achieve greater results.
|Keyword Research – The Traditional Way
Do not think that traditional keyword research doesn't work the same way or isn't alive anymore. It's an approach that pays attention to your website and uses a keyword to increase the list of search terms you can single out. It has no connection with keyword stuffing or writing for robots.
✔ Keyword Overview
It is the simplest and the most appropriate way to get an instantaneous analysis of the keywords you use. First, a complete summary of all chief keyword metrics, be it volume, CPC, ad copy, and many more. Then, present your report, enter the keyword in the search bar, and start an analysis.
This tool will evaluate how difficult it can be to surpass your competitors. With this information, you will come to know which keywords are accurate for your aim in organic search and on which keywords you should not lose your SEO resources.
✔ Keyword Magic Tool
Keyword magic tool is a well-known tool for thorough keyword analysis and building an amazing master list. First, you should explore your niche then look for semantically relevant long tails divided into subgroups.
✔ Advertising Research
With the help of advertising research, you can find a competition that is paid for any domain you want to. The workflow here would be like the one in organic research.
✔ Keyword Gap
Keyword gap is a great way for you to start comparing keyword portfolios. It lets you compare keyword profiles of domains and is a great way to find opportunities and check where you're outdone.
By following all these effective ways, you can use below mentioned tool for keyword research.
(3.) Screaming Frog
Among all, the Screaming frog is one of the best SEO tools that offers a free version with a 500 URL crawl limit and can be installed on your desktop. Using this all-inclusive SEO tool, you are facilitated to fetch key onsite features of a website to access Site, audit analysis Reports, assess and review them with an SEO perspective and monitor your SEO strategies.
You need to install this program locally on your PC. It provides lots of features for free. Explore and discover new features to have the best out of screaming frogs.
If you're running a website, you must be aware of the importance of SEO and its optimization. It's easy to get lost and ignored on the Internet but analyzing such a huge amount of data isn't easy. You need a device for such a chore, that's where services such as Screaming Frog come into work.
Screaming Frog SEO Spider tools is a web crawler that helps you find ordinary SEO issues. You must analyze them, generate resolutions, and get reports from them to make informed decisions about your website.
Now, let's understand what it does exactly, why buying a screaming frog license is a prudent choice, and then explain why group buying is a great idea for web developers and managers.
(3.1) 

What Does Screaming Frog Do Exactly?

Screaming Frog is one of the best SEO tools that are free to download and use. You can download it and try it out just away. Screaming frog SEO spider crawls and visits different URLs and web pages on your website and collects data about each page.




The data it provides is useful for improving onsite SEO and helps you decide your probable courses of action for your site's both short- and long-term future.

When Screaming Frog crawls your website, you get a table, and in the table, you can see different URLs visited by the crawler, their content, title, status code, meta descriptions, indexability status, subheadings, word counts, meta robots, in links and out links and so much more information about each web address.

To make this service amazing, you can filter out your data by type or issues, export them, group them and have a clear image of your SEO status and what should be done to improve it.
(3.2) 

Effective Tips- Screaming Frog help to improve On-page SEO.




The data that you gather by crawling all web pages on your site is invaluable if you know how to use them. All common SEO issues can be found in these tables and the Screaming Frog application helps you in navigating and finding them in the easiest and fastest way.
(4.) Surfer SEO
Surfer SEO is one of the best SEO tools designed to help SEO optimize written content, like articles and blog posts. It works by analyzing the page content and contains factors like LSI/NLP/TF-IDF keywords, images, Meta tags, and structural elements like Hx tags.
Nowadays, many organizations are going with inbound content advertising and marketing, and competitors are tight. So incorporate the fact that you are competing with numerous individuals that are exactly doing the same points as you are and after the same market.
(4.1) 

Features of Surfer SEO
SERP Analyzer
Keyword Research
Article and Page Audit
Content Editor
Content Planner
Web Content Advertising Devices
Let's take a closer look at the characteristics listed above:

⚫ SERP Analyzer: Surfer SEO offers LSI Keywords to beef up content writing. Specifically, reports provide
Questions surrounding your main keyword.
A list of keywords that commonly appear in top SERP results.
Popular words and phrases that appear before you.
The keywords and question tabs are the most valuable and can help you come up with relevant topics to include in a post.
⚫ Keyword Research: Keyword research is the act of identifying phrases or keywords that can use to describe your company. Users typically use these terms in search engines to find information about your company.
With keyword research, you may learn more about the material connected to your product and services that potential clients are interested in.
⚫ Article and Page Audit: With this tool, you enter a keyword and URL to see how well a page or article is optimized for that keyword.
Surfer SEO executes a similar analysis to their SERP Analyzer report and breaks down:
LSI keywords you're missing.
Common backlinks you are missing that competitors have.
Heading word count, Word count, and bolded word count plus suggested ranges.
However, this is one of the best features for checking existing articles that are already ranking. You can also check if you're missing some LSI keywords and backlinks and find ways to optimize your content to improve rankings.
⚫Content Editor: The SERP Analyzer helps to improve the existing content on your blog, whereas the content editor of Surfer is to craft new content that will rank in Google. This Content editor is surely a step up from writing basic Word documents or WordPress backend.
Surfer SEO creates a content score for your specific keyword and gives you tips to optimize your writing like:
How many paragraphs and headings you should plan for?
Ideal word count.
A list of LSI keywords and the volume appears before you.
This is, however, one of the best advantages of improving content quality.
⚫ Content Planner: This new feature is currently in beta and aims to modernize your content strategy by creating clusters of topics related to your head keyword. For example, you can type a topic like an affiliate marketing.
The tool then offers you dozens of cluster ideas for your topic, like "influencers affiliate marketing" or "affiliate network". If you tap on a cluster, you will get a detailed view of keyword volume per term.
(4.2) 

Some More Surfer SEO Features

User-Friendly Interface- Reports are complex but using Surfer SEO to input keywords is intuitive.

Keyword Surfer Extension- With this free Google Chrome extension, you can research related keyword ideas and monthly keyword volume.

Backlink and Visibility Analysis- These features are in beta for the SERP Analyzer and it's wonderful to see more backlink information is getting added.
To find out more about this superb tool, please read Miłosz Krasinski Surfer SEO Review.

(5.) Ubersuggest
Ubersuggest is one of the best SEO tools and another free keyword research tool. It has several features, which are found in a premium tool and gives you detailed data of keywords difficulty and monthly searches; moreover, it also shows you a list of new keywords linked with the keywords you typed in.
It is the well-known tool for SEO in the market right now developed by Neil Patel.
Ubersuggest provides you with all the information that one must want to know about their website, such as Organic traffic, Top pages, Domain score, Backlinks, Ranking in different search engines, and Top keywords. Not only this, but it will also provide you Content ideas, keywords, and a capacity to do a site Audit.
Ubersuggest pulls in their keyword suggestions from Google Suggest and Google's Keyword Planner, which means you are getting data from the most popular search engine globally.
Along with the keyword suggestions, it tells you search volume, i.e. monthly average of how often people search for the terms, and gives you an idea of how much competition is there for each keyword.
This information is enough to help online marketers build a solid list of phrases and keywords to target when engaging in online advertising and creating website content.

(6.) RankActive
RankActive is quite a powerful, effective, and underrated tool. This SEO tool flies under the radar of most digital marketers. RankActive makes monitoring, planning, and implementation of marketing strategies seamless.
If you are an SEO expert, agency, entrepreneur, or marketer– this tool is tailor-made for you to improve your workflow management. There are many processes that require a good amount of time and money, this cloud-based tool automates such processes, for example, the creation of reports and on-page analysis.
In addition to automating processes, this platform can also act as your full-fledged keywords rank checker tool that can suggest some of the highly ranked and most relevant keywords. Using these keywords, you can appear higher on the search engine result pages (SERPs) for the relevant queries. It not only helps you build strategies for yourself but also keeps a close eye on your competitors' strategies to help you stay updated and on top. Features of RankActive
RankActive provides all the tools you need to rock in SEO under one roof. It consists of some of the most essential features, let's take a look at some of those:
Rank Tracker: This feature helps you in gathering all the relevant information you might require about your keywords. Using the rank tracker, you can even monitor the rankings of the keywords.
Website Analytics: Google Analytics comes in very handy when you're trying to tweak your website to rank higher. RankActive can easily be integrated with Google Analytics and can help you control traffic, popular content, conversions, and much more.
Competitor Inspector: Using the competitor inspector, you can compare your website with that of your competitors. It uses metrics like traffic, ranking, visibility, and many other parameters too.
Site auditor: This feature finds all the technical errors associated with your website. They can be broken links, bad media, XML sitemaps, slow page speed, etc. The sooner you fix these issues, the sooner your ranking improves.
Top Analyzer: provides detailed data for the analysis of the TOP 10 website by the SERP of any search engine.  Seeing what the higher-ranked websites of your industry are doing is essential to make better strategies. The Top Analyzer feature does exactly this. It collects data from all the search engines for a particular SERP.
Keyword Finder: Keywords have a significant role to play in ranking a website, and this feature helps in finding them. Using this feature of RankActive, you can collect some of the most effective keywords, track how they perform, and develop a sound SEO strategy around those keywords.
What's Most Likable About RankActive
You get so many useful and powerful features at a very affordable price.

Using the Top Analyser feature, you can find out why your keywords are not ranking as high as you want them to. This feature is not available in other SEO tools.

You can customize your notification triggers as much as you want.

This tool has Backlink comparison and searches visibility comparison features.

You get a comprehensive SEO audit feature, and the report it provides has actionable insights.
In the above article, I have discussed some of the best SEO tools in various aspects and their functional areas. Here, you get a strong idea of which one is the best SEO tool based on your requirements.
Also Read: Sendinblue Review – Is It the Best and Affordable Email Marketing Tool?
FAQs 
What is SEO?
SEO­­- Search engine optimization is a process of keep changing the position of a website or web page in search engine results by using phrases or keywords.
Types of SEO methods are: (1) On-Page Optimization (2) Off-Page Optimization
On-Page Optimization: On-Page optimization service is an efficient tool to guide the website ranking in the search engine. It aims to optimize a website to get distinct visibility on the search engine and thereby attract maximum traffic. Therefore, strategies that take place on your site are considered on-page.
Off-Page Optimization: Tactics you employ away from your main websites are known as off-page optimization and they are forums, blogging, Social networks, and article submissions.
What are all the Best SEO Tools Available in the Market?
There are many free SEO tools, and among them, the best SEO tools are Google Search Console, Google Analytics, Google Keyword Planner, Ahref, Bing Webmaster Tools, SEMRush, Alexa, Moz, etc. Buzzsumo, and many more.

Google Analytics: It helps you to understand the behavior of the visitors, understand the performance of your website, helps you perform better in terms of conversions, and so on.

Google Search Console: It is one of the top SEO tools from Google and helps you to find the list of errors on the website. If you are an SEO, you need to master the Search Console and allows you to check your website's health in the eyes of Google, analyze the performance of your website, and helps you to optimize it better.

Ahrefs: Ahrefs is the best SEO tool used to check your or your competitor's backlinks.

Moz: It helps businesses to analyze and get insights about their competitors and their websites.
SEMrush: SEMrush helps you to check the position of your keywords, backlink, and errors in your website.
Screaming Frog: It crawls your entire website and lists out all key elements like titles, external links, internal links, descriptions, HTTP status code, and many more.
What is the Importance of Using Keywords in SEO?
Keywords are essential in SEO because it attracts the potential customers to your website.
How do Backlink Tools Work?
A backlink is merely a link from one website to another. It plays a vital role in SEO, Search engine algorithm, and your overall strategy for growing your website. Also, information is being collected like  Domain Authority, anchor text used, and Trust of the backlink source.

What are the Differences Between SEO and SEM?
SEO is optimizing the website to increase the organic ranking of a site. In comparison, SEM (Search  Engine Marketing) promotes websites through paid advertising by enhancing their presence in the  Ads section of the Search Engine Result Page (SERP).