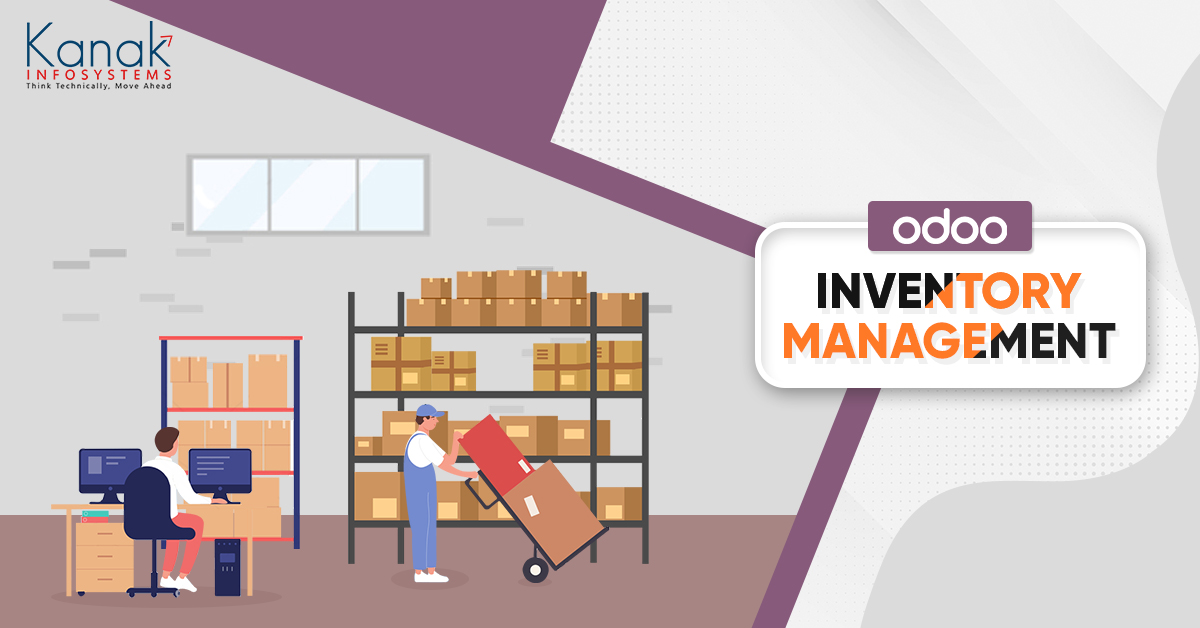 How Efficiently can NetSuite Cater to Global Business Requirements?
NetSuite is the leading cloud business management suite that automates key functional areas like revenue management, financial management, Inventory management, billing, order management, E-commerce, and CRM. Engineered to streamline mission-critical processes, NetSuite helps to increase operational performance. Though NetSuite is a powerful tool that provides real-time visibility into data, financial planning, inventory management, supply chain management, order management, and more, yet without proper implementation, you cannot fully leverage its capabilities.
One of the most alarming stats is that 60 to 70 percent of enterprise resource planning projects fail due to implementation errors. However, if you're looking: How efficiently you take your business to the global market, this guide will allow you to know some of the tips with the help of which you'll end up with your goal.
As a suite of cloud-based business management applications, NetSuite has significantly changed the way companies work and define listing in every aspect. Oracle NetSuite helps in enhancing the overall business architecture and successfully carrying out all business operations with absolute accuracy.
Why ERP is Necessary for Organizations?
Until ERP software programs were not introduced in the market, Organizations did not have a choice to manage businesses other than using various software systems for different functions. NetSuite ERP is a thorough and scalable cloud ERP Solution by Oracle designed for mid-size, high-growth businesses, and large enterprises. Managing the entire data of different departments in an organization was not secure and had its disadvantages. Since porting and exchanging data was always at the risk of being inconsistent, increasing systems along with the rapidly growing businesses was not possible.
Among these glitches, there were some other issues, which could not be addressed by using disjointed database systems. In this digital era, not only large enterprises but small businesses should also take ERP in their considerations. ERP has provided many benefits to businesses that have chosen it as their smart option.
| Industries that can avail ERP Solutions
ERP software systems are designed for various industries to provide seamless functionality and organize their dispersed data. Furthermore, these techniques help in obtaining multiple benefits by maximizing the use of available resources. Manufacturing, wholesale distribution, advertising and digital marketing, media and publishing, retail, non-profit, and other industries are supported by major ERP software NetSuite.
Benefits of NetSuite ERP
NetSuite ERP is used by more than 18,000 enterprises worldwide and is one of the most deployed cloud ERP solutions in the market. There are numerous advantages of NetSuite Cloud for your business, but many people are unaware of them.
Companies believe that they should stop using ERP software (Enterprise Resource Planning) to save money on their business challenges because their company does not yet count as an "enterprise." Despite the name, every organization can benefit from an ERP system as it's designed to be customized to suit every business operation, regardless of size, workforce, or location. Here's are some of its key business benefits:
»
 One-Stop Solution for Business
NetSuite ERP is a one-stop solution for all your business needs. From financial processes to supply chain management, it encompasses almost every aspect of the industry. You can lead and operate the firm efficiently from a single platform. It brings together several requirements into a single, well-articulated platform, allowing companies to achieve competitive market advantages.
»
 Result- Oriented
NetSuite has effective business intelligence tools to help organizations in their decision-making processes, allowing them to achieve high-end performance. These will help in the achievement of long-term market success. It aids in the comprehension of sales recognition, charts, and statistics, and has a significant impact on improved decision-making processes.
»
 Efficiency in the Process Across Organization
Many key cycles are experienced in everyday tasks like order management, invoicing, fulfillment, cash collection, expense approvals, and financial consolidations are some examples. Automating such processes will lessen the employing that you would require running these processes in any case.
»
 User-Driven Innovation
As the process evolves, implementations become faster, and daily business users can apply their functional expertise to tailor the processes and applications to improve performance. Meanwhile, IT will be free to focus on strategic initiatives that will add value by enhancing innovative value-added solutions.
»
 Significant IT Cost and Time Savings
Due to various integrations, IT will no longer need to procure, install, and maintain systems. Reduced operational costs will be noted when IT time is used to improve the business's operations.
»
 Streamlined Financial Management
Many moving parts exist in finance and accounting, and NetSuite ERP modules allow you to merge them into a single platform to streamline workflow and reduce errors. Expense management, auditable income management, financial reporting, multi-book accounting, and financial reporting are all essential features.
»
 Real-Time Visibility
To take decisions, it is essential to have real-time visibility. Because of this, information could be accessed from anywhere and anytime without wasting resources on information extraction. It has made the process accurate and faster
»
 Flexible Pricing
NetSuite ERP users are charged a monthly base subscription fee plus a per user, per month access fee as a cloud-based software-as-a-service (SaaS) product. You can scale up or down instantly with the monthly subscription model by adding functions and users as required, so you don't have to pay for features you don't use.
NetSuite ERP is a quote-priced system that is tailored to each customer's needs, allowing you to get a price that includes only the features your company requires, allowing you to save money while taking advantage of the system's scalability to expand your business.
| Expanding the Process to Customers, Suppliers, and Partners
Nowadays, everyone needs to collaborate closely with their extended enterprise partner. It provides self-service portals to improve B2B and B2C communication. There are constructive updates of partner-specific activities that can speed up phase processes and increase responsiveness, ensuring your preferred status.
Things to Consider when Selecting an ERP Software
Requirement Analysis
Every business faces unique challenges and requirements. ERP software can be customized to meet the specific needs of each company. Ensure that you must know what problems the company is facing and what ideas you're looking for from your ERP apps. Next, explain your requirements to your provider in-depth so that they can provide you with an ERP framework that meets your needs.
➭ Vendor, Capability & References
Find out detailed details about your vendor, including their experience in offering ERP solutions for various businesses. If necessary, ask their clients directly regarding the outcome they've gained from utilizing the ERP software.
➭ Assistance
When you speak with an ERP vendor, don't forget to enquire about the assistance they offer. Every stage of a project, including requirement analysis, project preparation, implementation, configuration, training and mentoring, and post-implementation, requires support. Be sure that you can reach the ERP vendor quickly if you have any queries or any issues with the ERP system.
➭ Integration and Customization
Users of good ERP software can easily integrate and customize them. Many a time, you don't need a lot of integration or customization, but your business needs could change at any time. In the future, you may want to add or remove some modules. When the business grows, your requirements become more complicated. So, ensure that the ERP software you choose is easily adaptable to the size of your business.
➭ Implementation Process
The duration of the implementation is one of the most important aspects to consider when selecting ERP software. The time it takes to implement ERP is normally determined by how many changes are required. Cloud-based implementations are usually quicker, and easier than traditional ERP Implementations. So, choose the ERP Implementation that is most appropriate and beneficial for your business.
How are NetSuite Consultants crucial to your Business?
NetSuite Consultants provide end-to-end consulting services by closely collaborating with clients to gain a thorough understanding of their industry and provide appropriate solutions. Offshore service providers specialize in providing their global clients with system installation, deployment, customization, maintenance, training, and NetSuite consulting support.
By using the services of these NetSuite ERP Consultants, you can solve a variety of business problems to address troublesome areas such as faulty accounting and other concerns in the most effective manner. Synchronizing data from various departments in one location allows you to have a simple customer experience, which influences business growth both directly and indirectly.
Since NetSuite Consulting experts have core ERP knowledge; you can rely upon their expertise to get a significant boost in your business. However, before enlisting the help of these offshore service providers, be sure that your consulting firm can provide you with a well-organized, crisp, and clean website design that will attract more customers and enable you to expand your business.