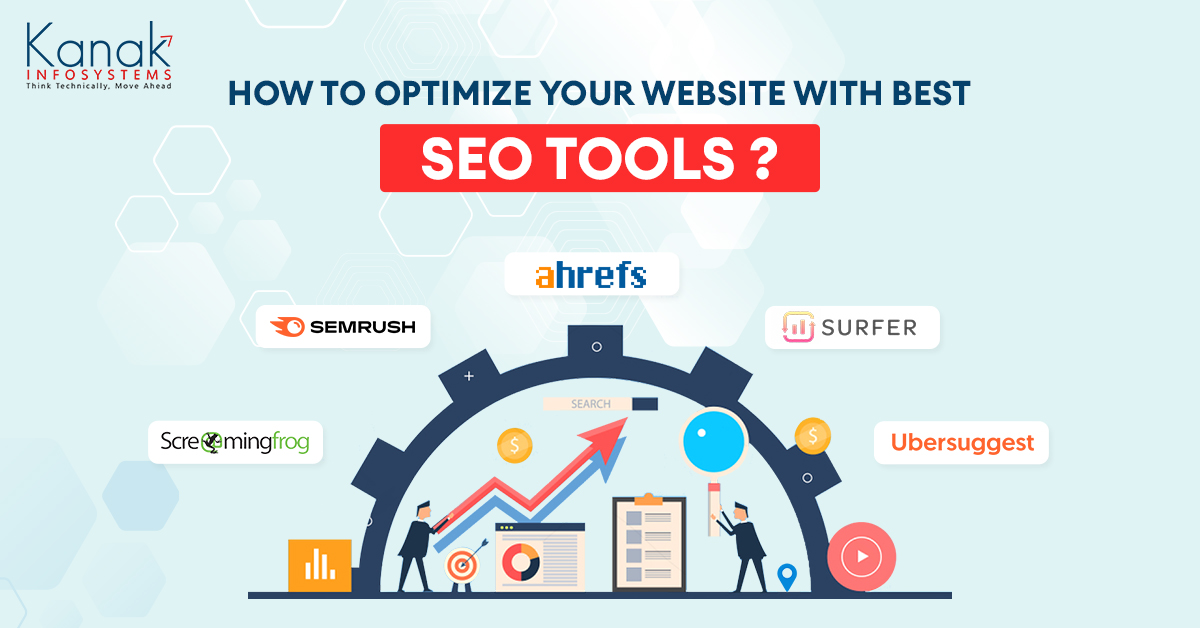 How Can NetSuite Help Transportation and Logistics in Overcoming Covid-19's Impact?
The unexpected global lockdown, due to COVID-19, pandemic invited precarious business circumstances. Many small setups, even large enterprises scuffled with business continuity, revenue management, and hardly witness substantial growth. Of all, Transportation and Logistics were intensively affected as there was a complete breakdown of such operations.
However, cloud ERP Solutions were among the few channels that came to the rescue and helped businesses escape the fiasco efficiently. NetSuite, the world's most widely deployed cloud ERP solution, is one such solution that has helped companies regain the lost track effectively.
Let's first understand, what is NetSuite?
NetSuite offers an extensive range of cloud-based business management software solutions to help companies of all sizes drive automation and streamline key operations. With the deployment of this dedicated business application, you can manage financials, e-commerce, inventory, accounting via an integrated system.
Read Here: What is NetSuite - Full NetSuite Review 2021
It renders extensively orchestrated cloud solutions across disparate industries, including retail, manufacturing, transportation & logistics, education, warehouse, wholesale distribution, hospitality, financials, healthcare, non-profit, and more.
Amid the COVID-19 pandemic, NetSuite ERP emerged among the choicest of software solutions to aggrandize business transformation to the cloud and ensure continuity of service at all times to all its customers.
How Has COVID-19 Affected Different Industries?
This worldwide pandemic has forced companies across all the verticals to re-think the way they do business and perform their key operations. For the most part, this health and humanitarian crisis has left a dramatic impact disparately on different industries, which they are adjusting and putting everything into to overcome the uncertainty.
For instance, industries such as port, hospitality, tourism, education, construction went through a lack of resources or workforce shortage, lower volume of work, and financial instability. On the other hand, industries including healthcare and medicine saw a boom but under the highest feasibility of catching or carrying the health hazard.
Next, Transportation and Logistics that facilitate trade and commerce were drastically affected. As it involves in movement and storage of goods, disruptions in the supply chain had a severe impact on competitiveness, job creation, and economic growth.
Moreover, such disruptions lead to a shortage of food supply, essentials, medical equipment, and many other requirements fulfilled by transportation and logistics.
Here, we'll go through a few of the issues currently troubling the logistics business, hurting the global supply chain, and impacting the global economy. Demand variations, inventory management issues, and operational limits are all examples of these causes.
Demand Variations
With the change from in-store to online buying and selling, fulfilment and delivery services are high. This is especially true when a product appears in the market unexpectedly through digital media marketing or social influencer endorsements, only to fade away with the arrival of a new equivalent.
This unanticipated surge and decrease in consumer demand necessitate unscheduled crucial adjustments, causing the entire logistical process to be disrupted.
Inventory Devastation
During the early months of the pandemic, supermarkets saw empty toiletry shelves in a matter of days, followed by an overabundance the following week.
In addition, consumer demand fluctuates, turning delayed goods into undesirable items, producing significant supply chain inventory difficulties.
Lockdowns and Travel Regulations Impose Operational Limits
Although specific industries, including manufacturing, e-commerce, and pharmaceutical businesses, gain from the surge in demand, the transportation and logistics sector bears the brunt of the burden, as it must move many goods despite cross-border constraints.
In addition, congestion and delays in delivering goods are caused by crisis response/mitigation measures influencing intra and inter-country goods transit, such as tougher logistics requirements (e.g., the need to follow additional health norms and pay higher freight rates).
The tiny players, unfortunately, receive the brunt of the blow. Unlike established trucking companies, these small trucking enterprises lack recovery or backup plans, such as concretely written out intermittent operation strategies, value-adding alliances, and advanced management systems.
Crisis Adaptation and Resistance with NetSuite
The transportation and logistics business is now facing the following major concerns. The aspects of NetSuite that assist organizations in quickly adapt to the operational changes brought on by the present crisis and remain robust throughout the crisis's long-term impact are discussed below.
Financials — Cloud-Based Real-Time Financial Management
Receive timely company performance data and insights, allowing you to complete the financial closure faster while staying in line with accounting standards.
Budgeting – Budget, Forecast, and Manage
Model and assess an infinite number of "what if" situations between actuals and projections and update forecasts as needed. Create a single version of the truth for your budget by combining forecast and actual data in one location.
Revenue Management – Confidence and Accuracy in Revenue Reporting
To report results in compliance with accounting rules, automate revenue recognition with financially intelligent skills.
Supply Chain Management — Global, Real-time Inventory View
As if your outsourced manufacturing processes were your own, you can control and monitor them. NetSuite gives you a complete picture of all your inventory, no matter where it is or who is using it.
Procurement – Improve Spend Management to Maximize Company Savings
Negotiate conditions, tiered price, and pre-specified supply schedules to optimize purchase for recurring needs. Improve spend visibility by automating the procure-to-pay process.
Real-Time Business Intelligence Reporting
Transparency into the company's real-time performance, from the top down to the bottom up, across all business processes. With all your data in one place, you'll have a single version of the truth.
Global - Business Management on a Global Scale
On a single unified platform, manage all your global activities. For example, real-time management and financial automation skills can cut the time to close a deal in half. In addition, role-based dashboards enable quick visibility across a company's structure.
NetSuite Community Exchange is an Online Community for NetSuite Users
Customers and partners can use the NetSuite Community Exchange to find and exchange critical products and services. You can use this website to discover and list needed products and any other goods or services necessary to assist businesses to reopen safely.
Business Time
A website offers advice, insights, and inspiring tales to help organizations build resilience and deal with uncertainty. In addition, it gives NetSuite users access to industry-specific leadership assistance tools, inspirational stories about businesses responding to change, and a virtual events calendar for sector training.
How NetSuite Helps Transportation and Logistics Combat Covid-19 Issues?
This inventively engineered and scalable cloud ERP for Transportation & Logistics helps explore dynamic ways to transform the entire business. Oracle NetSuite enables Transport and Logistics businesses to streamline their key operations via automation and help them save enough time, expediting the entire cycle.
As the crisis unfolds, Transportation and Logistics businesses can avail of cloud-native capabilities and a flexible system to meet increasing customer demands, compliance standards, and industry trends. Companies with multi-subsidiary operations can perform with great efficiency as well.
Key Features of NetSuite Transportation & Logistics:
Inventory and Supply Chain
NetSuite ERP renders full requirement planning capabilities for multi-location planning. With the deployment of this software solution under the aegis of an experienced NetSuite Developer, you can easily collaborate with your supply chain partners and ensure the right movement of inventory to the right place, with the right cost, and without much hassle.
Finance
By leveraging the elemental capabilities of NetSuite, businesses can accept and process e-payments securely. Here, NetSuite Integration with third-party applications for streamlining payments can helps business leaders gain greater visibility and configure workflow as well. As it offers robust integrated budgeting and forecasting, businesses are ticking this suite to equip their organizations with robust tools to ascertain substantial financial growth.
Customer Relationship Management
NetSuite CRM enables businesses to have an integrated view of their entire clientele, create rich customer profiles, and offer personalized experiences. This cloud ERP enables organizations to drop-down service costs and render consistent customer service to retain their clientele's trust and interest in the long run.
Revenue and Spend Management
With the deployment of this software, administrators can easily generate and dispatch invoices at recurring intervals. Oracle NetSuite comes with an automated procure-to-pay process that helps configure authorizations and approvals and grab greater transparency via a simplified user interface.
Packing and Shipment
You can simply fulfill an order with NetSuite and gain a streamlined experience. Once you enter the order and it gets approved, the shipper is automatically notified. You can either go straight to fulfillment or implement an efficient pick, pack, and ship process as per your organizational requirement and operation type.
Cross-subsidiary Execution
The introduction of Cross-Subsidiary Fulfillment in NetSuite is helping many businesses combat challenges of local financial rules and regulations efficiently. One can make the most of this functionality to define their subsidiaries and locations for trading with other businesses under specific conditions. Not only it enhances operational efficiency but empowers the operations team to make the most optimal use of their inventory assets.
Carrier Integration
NetSuite renders out-of-the-box integration with many of the world's leading carriers including UPS, FedEx, and USPS to eliminate redundancy of manual intervention, automate shipping (fulfillment, booking, labeling, dispatch, track, and receive), increase accuracy, and save cost.
Business Intelligence
Robust reporting capabilities, key business analytics, and insights are some of the power-packed potentials that help a transport and logistics business analyze statistical measures, get real-time visibility, and avail of fully auditable processes to steer scalability.
Global Business
With the NetSuite business management suite, businesses can adjust for currency, legal compliance, taxation at the local level, with regional as well as global business consolidation. It offers multiple languages and efficient currency management to help companies gain greater visibility across all the verticals of a multinational organization. Moreover, it helps manage global operations and combat the new challenges with advanced e-commerce, integrated extensively with finance and accounting.
Conclusion
Undoubtedly, with the deployment of NetSuite for Transportation & Logistics, businesses can quickly adapt to fluctuating demands, streamline key operations, accelerate financial close, and meet compliance without impediments.
Before you plan to give it your substantial investment, know that NetSuite is subscription-based software, a certified NetSuite Consultant can help you comprehend the norms and procedure closely. Being in such a field, they understand that advancing with ERP can be financially sizeable, hence, they can guide you through the NetSuite pricing to help you make a judicious business decision.
We are serving in NetSuite Cloud ERP solutions since…. and hold substantive experience in aggrandizing business operations via cloud computing solutions in the stipulated time.
To connect with us or share your other queries, you can drop us an email at sales@kanakinfosystems.com.