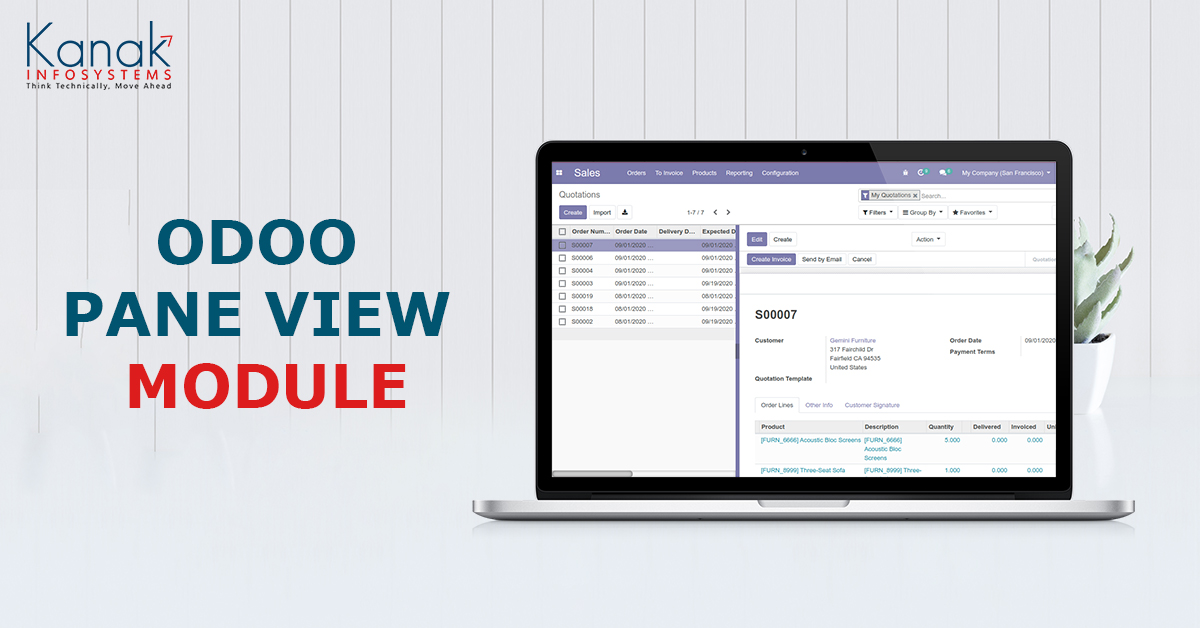 Purchase Order Approvals In Odoo
The new module Purchase Order Approvals, introduced by Kanak Infosystems LLP., would help you automatically generate Purchase Order Approval Requests. This feature would ease out the process of creating purchase orders.  
A Purchase Order is a commercial document which is issued by the purchasing department of your business, when placing an order with the vendor.
An approver would be able to approve the approval request and only then the new purchase order would be visible to you.
How to go about it?
● First, we need to set approvers in the purchase order approval types.
Go to Approvals Module, to the configuration and then to the approval types.
● Now, we will create a purchase order. 
Go to Purchase Module, click on the "Create Purchase Order".
● Enter all the required details in the purchase order- Vendor, Order Deadline, Receipt Date, and Products.
● Now, once you click on the "Save", it will automatically create an approval request.

● You can view your approval request under the "Submitted" section.

● You can approve the request by clicking on the "Approve" button.
● You can also deactivate the purchase order approval by deactivating the order approval in configuration.
● Deactivating the purchase order approval would help you in creating purchase orders without having to create or seek the approvals.
With this feature, the process of seeking approvals would be done in a jiffy without creating any miscommunication or fuss. It would be a smooth flow of work that would only help in creating a more efficient and effective workspace.
Kanak Infosystems LLP. is a well-known IT company with a decade of experience in Odoo Development and meets all company benchmarks, including Odoo Customization, Implementation, Upgradation, Support, and Integration. If you wish to seek any support or consultation or demo, don't be hesitant to contact us. ⏬

Get In
Touch
For More Information on Odoo Consulting Services