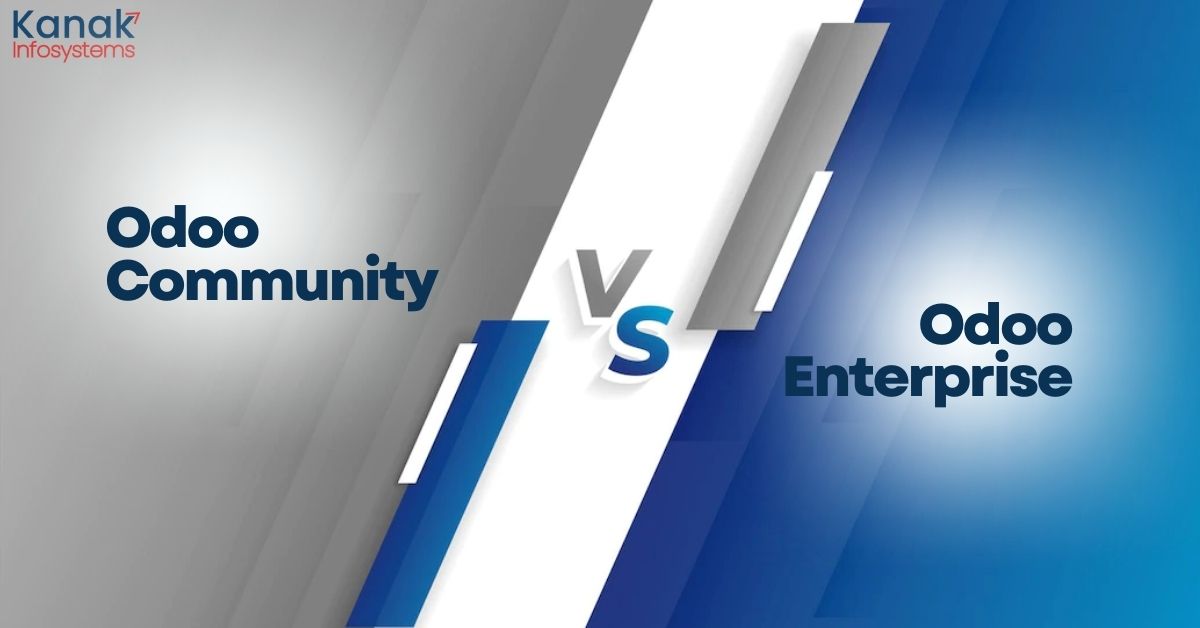 Why Odoo (Open Source ERP) is one of the Fastest Growing Business Solutions?
"What is Odoo?" Nowadays we all have a big question in our minds. We all know that Odoo is an Open ERP Business solution but does we really aware of Open ERP? Maybe many of us don't know about that.
What are Open Source ERP Systems?
Enterprise Resource Planning (ERP) - Defines that ERP system is business process management software that allows any organization to use an integrated system of in-built applications to handle the business functions and make them automated related to technology, services, and human resources.
ERP System gives a helping hand by synchronizing all information and communication within the organization. To automate your business workflow you need ERP implementation for your organization to change the way people work.
Everyone wants to improve their internal business processes and overall business performance. They also want to reduce labor costs, IT expenses and improve interactions between staff and companies. So, in conclusion, ERP Implementation is the higher demanding system to be implemented in a company.
Now, We can come to another common question….
What is Odoo?
ODOO is an Open ERP business management solution and a complete app suite that includes Sales, CRM, Project management, Warehouse management, Manufacturing, Financial management, and many other thousand of modules. It is one of the fastest-growing Open Source ERP business solutions.
Why Do You Need an ODOO ERP System?
Odoo is a complete suite of business apps with more than 800+ modules available for various verticals, be it manufacturing, Trading, Services, or eCommerce further industry-specific modules such as loan management modules, education or school management module, and so on are available in Odoo.
Odoo is flexible and fully integrated which covers the needs of every company. It is actively maintained by a large base of developers to meet evolving customer needs and provide innovative applications to help companies worldwide grow their business.
What are the Benefits of Odoo Implementation?
Some popular functionality modules of Odoo are Accounting (Odoo Accounting offers a better way for your accounting team to work with customers and suppliers), Website Builder (Odoo's unique 'edit inline' approach makes creating a website surprisingly easy), Business Intelligence (Odoo gives you an easy way to see the statistics about any of your important data. You can create detailed reports and graphs in any format you need), Warehouse Management System (Odoo helps to decrease process times, automate transactions, reduce your stock levels and get complete traceability on all operations).
You can enhance your business with customized Odoo implementation as you can get a load of choices with Odoo customizations some of the basic areas of customizations are the Addition of fields, Layouts of your choice, Workflows and business processes Customization, easy to develop a New module, customized reports customizations and many more.
One of the most important benefits of Odoo is that there are more than 500+ modules available to choose from for different industries, and for different businesses, there is a module that can be customizable 100% as per your business requirements. After all, customizing the modules you can even add more customization as per your business processes in case any change management happens.
How Kanak Infosystems Team can help you
We at Kanak Infosystems are official Odoo partners and have successfully completed industry-specific modules. Our team of experts working on Odoo implementation and development since the release of OpenERP (Odoo) version 5 - We have rich experience in handling a variety of projects for different industries and different clients based in the USA, Canada, UK, and India, Europe, and other countries. We have successfully delivered the quality of coding in Odoo development.
For any help on Development, Customization, Odoo Training, Implementation, Odoo Development essentials, Odoo Support, Integration, or Documentation you can fill out the Enquiry form and our team will get back to you as soon as possible.
Our company has experienced OpenERP/Odoo developers with extensive experience working on ERP Systems. For more information you can contact our team on info@kanakinfosystems.com